Trentham trainee Alex visits Audley End
One of our current trainees at Trentham, Alex Clarke, enjoyed an exchange visit to Audley End recently.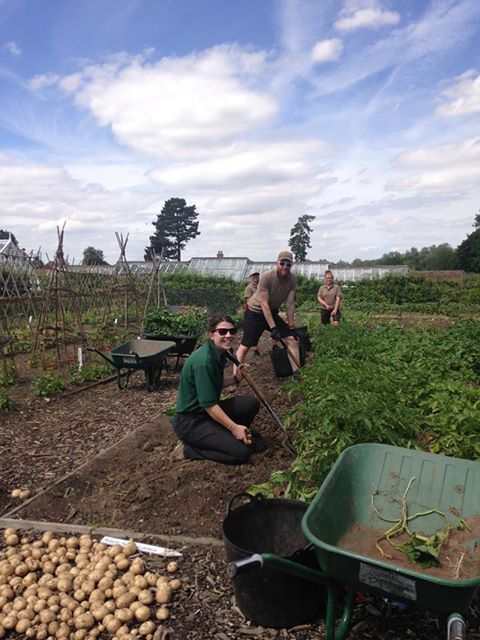 Pictured are Audley End trainees Fred Stratford and Anna Cartwright with Trentham trainee Alex (front). The trainees got stuck in on Monday harvesting potatoes in the kitchen garden at Audley End. One of the perks of being a HBGTP trainee is the chance to experience working at other placement gardens.