HBGTP Trainee Applications
The next opportunity to apply to become a HBG trainee will be March 2023, for a September 2023 start. If you would like to receive a notification when applications open, please click the box to the right.
2023 Placement Gardens
We are happy to announce that the gardens offering placements from September 2023 will be as follows:
Aberglasney Gardens
Audley End
Aldourie Castle
Boughton House
Chatsworth House
Holkham Hall
Ness Botanic Gardens
Newby Hall
Osborne
Walmer Castle and Gardens
Winterbourne Botanic Garden
Wrest Park

The Historic and Botanic Garden Training Programme began in 2006, with an aim to ensure that the skills needed to work in a historic or botanic garden were passed on to those passionate and committed to a career in horticulture.
The Programme:
The HBGTP provides full time paid work (minimum of national living wage) as a trainee gardener in a UK historic or botanic garden, placements last 12 months and start in September each year.
Specialist on the tools training is combined with written projects, plant idents and a daily journal.
You can apply from the start of March 2022, via this website. Anyone over the age of 18 is eligible to apply but must be able to demonstrate some prior paid or voluntary experience working in the horticulture sector.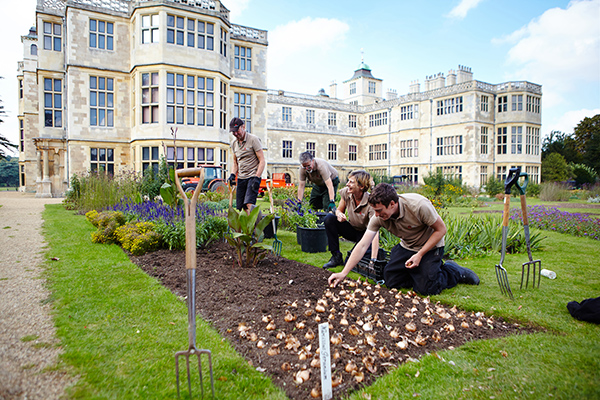 Become a Placement Garden
Become a Trainee
Download our leaflet for more information on hosting a trainee in 2023:
Applications open March 2023, be the first to get notified and add yourself to our notification list!