Trainee Karen scoops job at the Hurlingham Club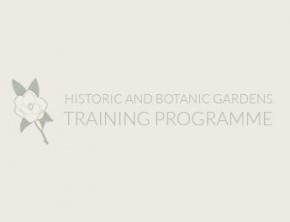 HBGBS Trainee Karen has landed a job at the internationally renowned Hurlingham Club, "one of Britain's greatest private member clubs". She comments on her experience:
"I work for the gardens and grounds department of a private membership club.  Members can make use of the sport facilities.  I am part of the team which is involved in the maintenance of the garden areas.  There is a separate team for the sports and turf.  So far it has been very varied.  I have been edging, watering, doing topiary, hedge trimming, leaf collection and rose pruning.  The skills I learned at Hilliers are coming into great use.
You might remember how long it took me to be able to reverse a trailer?  Well a colleague wanted a laugh on my second day so asked me to reverse the trailer,  He did not get his laugh as I did it perfectly!  Over the last few weeks I have been shadowing members of the garden team.  Eventually I will have my own area to look after selected by the Head Gardener.  He is going to split the area into 4 and show me a section at a time.  He will make sure I know all the plants in that area and their maintenance and likes and dislikes before we move onto the next area.  I will soon be making my own decisions on what needs doing.  There is a big emphasis on learning here and a great team atmosphere.  I am very happy with my new job and thank Hilliers a lot for getting me to this stage."