Corin Golding placed at Eden Project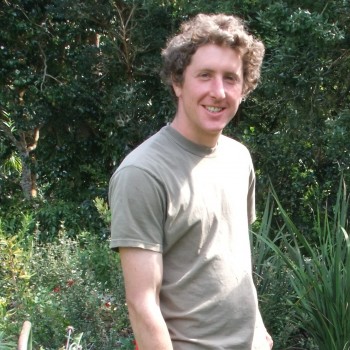 Corin Golding is the 2009/10 trainee at the Eden Project, one of the World's most remarkable gardening attractions.
Corin completed his degree in publishing and worked in this field for a year, but then the outdoor life called and he worked in London on both private and municipal gardening jobs. He completed an NCH at Capel Manor and in the following September went on placement to the Eden Project in Cornwall.
Corin has found the placement inspiring with loads of hands on experience in a wide range of indoor and outdoor areas. He is presently focussing on temperate Chilean rainforest species. He would now love to work in other great botanical collections – is really interested in the Mediterranean plants at the moment – and may go and see them in the wild. He sees himself maybe travelling and working in a garden overseas for a while to gain more experience before settling back to work in a great plant collection here in the UK.
Maureen Newton, Corin's Supervisor, comments:
"This is the first time that Eden has taken on a full-time HBGBS student, so it has been a learning experience for all concerned. The paperwork and support provided by Fiona Dennis (HBGBS Scheme Coordinator) made gathering the evidence required by the scheme relatively painless and straightforward, and our trainee, Corin Golding, has been a real asset to the garden. Corin has soaked up information like a sponge and proved himself a real team player. It has given our horticultural teams the opportunity to develop their teaching skills, and pass on their practical experience and underpinning knowledge to the next generation. A win : win situation and one that Eden is proud to have been part of.
The HBGBS scheme is invaluable in giving students the opportunity to gain practical experience and giving experienced horticulturalists the opportunity to pass their knowledge on."
Update! Corin Golding is now on the Royal Botanic Gardens Diploma course. Good luck, Corin!