Our new HBGTP Training Support Officer
We are delighted to announce that we have appointed a new Training Support Officer for the HBGTP. Joanne Illsley begins work this week (part-time: Monday, Thursday and Friday). Jo's role involves visiting the trainees at their host gardens, and working closely with Supervisors and Mentors to support them and their trainees.
After completing her degree at Bristol Polytechnic in 1992, Jo began her horticultural education with the RHS Level 2 and NVQs in Amenity Horticulture. She then gained five years' experience teaching in work-based horticultural training programmes before becoming Assistant Head Gardener at Ammerdown Park in Somerset.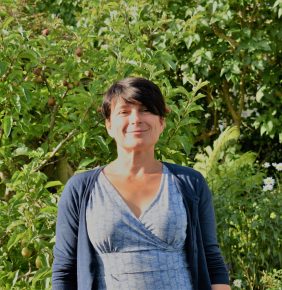 Inspired by the rich, native flora found within the Park she developed an interest in natural habitats and went on to study for a Certificate in Biological Recording with the University of Birmingham. This led to a position with the Bristol Regional Environmental Records Centre surveying and recording strategic nature areas in the southwest to assist with regional biodiversity target setting.
She has spent the last ten years running her own herbaceous nursery and garden in Somerset and has now returned to university to study part time for an MA in Landscape Architecture at The University of Gloucestershire. She is very much looking forward to meeting and working with all the trainees and their host gardens over the coming year.
For details of how to contact Jo, please visit our Staff Profiles page.