Programme Staff Profiles
HBGTP Manager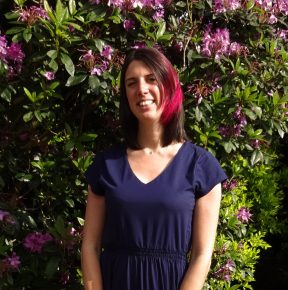 Elinor oversees the HBGTP project, co-ordinating host gardens, programme staff, college lecturers, and freelance tutors. She works closely with colleagues within English Heritage, and with external partners such as Capel Manor and the National Trust. Her current focus is on evaluating the progress of the HBGTP to date and planning for the future. However, she is always happy to talk to trainees and provide advice on their next steps.
Elinor started her career as a landscape gardener in 2005, before moving on to attain a BSc in Horticulture from Reading University. Elinor has since gained extensive experience in both the private and public landscape sectors. She developed her interest in historic landscapes during an internship with English Heritage's Gardens & Landscape Team.
On completion of this internship Elinor worked with a woodland management company, expanding her interest and experience in arboriculture. After this post she returned to university, completing an MA in Landscape Architecture at Sheffield University in 2013. More recently, Elinor has worked as a Landscape Manager for The Environment Partnership.
HBGTP Training Support Officer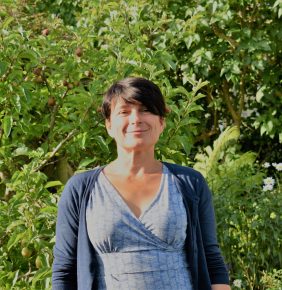 Jo Illsley joined the HBGTP in August 2017, and acts as the first point of call if for trainees, supervisors & mentors with queries about the placement programme. As part of her role as Training Support Officer, Jo will visit each trainee at their placement garden very early on in their placement. Should you need to discuss any questions or queries before or after this time you can contact Jo by email or phone.
Jo's title is Training Support Officer.  After completing her degree at Bristol Polytechnic in 1992, Jo began her horticultural education with the RHS level 2 and NVQs in Amenity Horticulture.  She then gained five years' experience teaching in work-based horticultural training programmes before becoming Assistant Head Gardener at Ammerdown Park in Somerset.
Jo has spent the last ten years running her own herbaceous nursery and garden in Somerset and has now returned to university to study part-time for an MA in Landscape Architecture.
HBGTP Administrator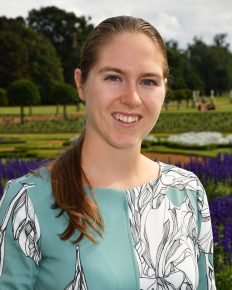 Anna Jacka provides administrative support for the scheme, acting as the first point of contact for trainees and placement gardens. She is based at Wrest Park in the Porter's Lodge building. Anna studied History at Cambridge University, before going on to work in Academic Publishing roles at both Oxford and Cambridge University Press. In her role as HBGTP Administrator, she helps to support the recruitment of new trainees, makes arrangements for Study Blocks and other events, and processes expenses claims.